Prevalence and Predisposing factors of Subclinical Mastitis in Dairy Cows in Bakir, Sukomulyo Village, Batu Regency
Keywords:
prevalensi, mastitis subklinis, sapi perah, JSS, CMT
Abstract
Peradangan ambing pada sapi perah yang lebih dikenal sebagai mastitis masih menjadi masalah utama dalam industri susu. Kerugian peternak karena mastitis disebabkan oleh penurunan produksi susu dan penurunan kualitas susu yang dihasilkan. Pada umumnya pengetahuan peternak rakyat akan mastitis sebatas pada mastitis klinis karena gejala klinis yang dapat teramati. Mastitis yang sifatnya subklinis sulit dideteksi dan apabila dibiarkan tanpa penanganan dapat menjadi sumber penularan ke sapi perah lainnya. Deteksi mastitis subklinis pada sapi perah menggunakan uji tidak langsung yaitu california mastitis test (CMT) atau menggunakan uji langsung dengan penghitungan jumlah sel somatis (JSS). Penelitian ini merupakan studi lintas seksional dengan menggunakan sampel susu kwartir pada peternakan sapi perah rakyat di dusun Bakir, desa Sukomulyo, kabupaten Batu. Pengujian mastitis dilakukan di lapangan dengan uji CMT dan di laboratorium untuk penghitungan JSS. Pengambilan data dengan kuesioner untuk mengetahui faktor predisposisi mastitis. Prevalensi mastitis subklinis berdasarkan JSS adalah 60,22% dan berdasarkan uji CMT di lapangan adalah 18,20% dari total sampel kwartir. Faktor predisposisi yang mempengaruhi masih adanya kejadian mastitis pada peternakan antara lain kebersihan sapi, kandang, dan sanitasi sebelum dan sesudah pemerahan.
References
Blowey, R., & Edmondson, P. 2010. Mastitis Control in Dairy Herds. 2nd ed., CAB International.
FAO. 2014. Impact of Mastitis in Small Scale Dairy Production Systems (No. 13). Animal Production and Health Working Paper No.13. Rome.
Patnaik, S., Prasad, A., Ganguly, S., Piste, P. B., Kanase, S. M., & Shevale, S. B. 2013. Mastitis, an Infection of Cattle Udder: A Review. Journal of Chemical, Biological and Physical Sciences, 3(3), 1746–1750.
Radostits, O. M., C.C.Gay, Hinchcliff, K. W., & Constable, P. D. 2007. Disease caused by Bacillus anthracis species. In Veterinary Medicine: a textbook of the diseases of cattle, sheep, goats, pigs and horses. 10th ed., pp. 816–822. London: Elsevier.
Sudarwanto, M, & Sudarnika, E. 2008. Hubungan antara pH Susu dengan Jumlah Sel Somatik Sebagai Parameter Mastitis Subklinik. Media Peternakan, 31(2), 107–113.
Sudarwanto, M, & Sudarnika, E. 2006. Nilai Diagnostik Tes IPB Mastitis dibandingkan dengan Jumlah Sel Somatik dalam Susu, 1, 1–2.
Sutarti, E., Budiharta, S., & Sumiarto, B. 2003. Prevalensi dan Faktor-Faktor Penyebab Mastitis Pada Sapi Perah Rakyat di Kabupaten Semarang Propinsi Jawa Tengah. Jurnal Sain Vet, 21(1), 43–49.
Yalcin, C. 1996. The economic Impact of mastitis control Procedures in Scottish Dairy Herds. ProQuest Dissertations & Theses Global.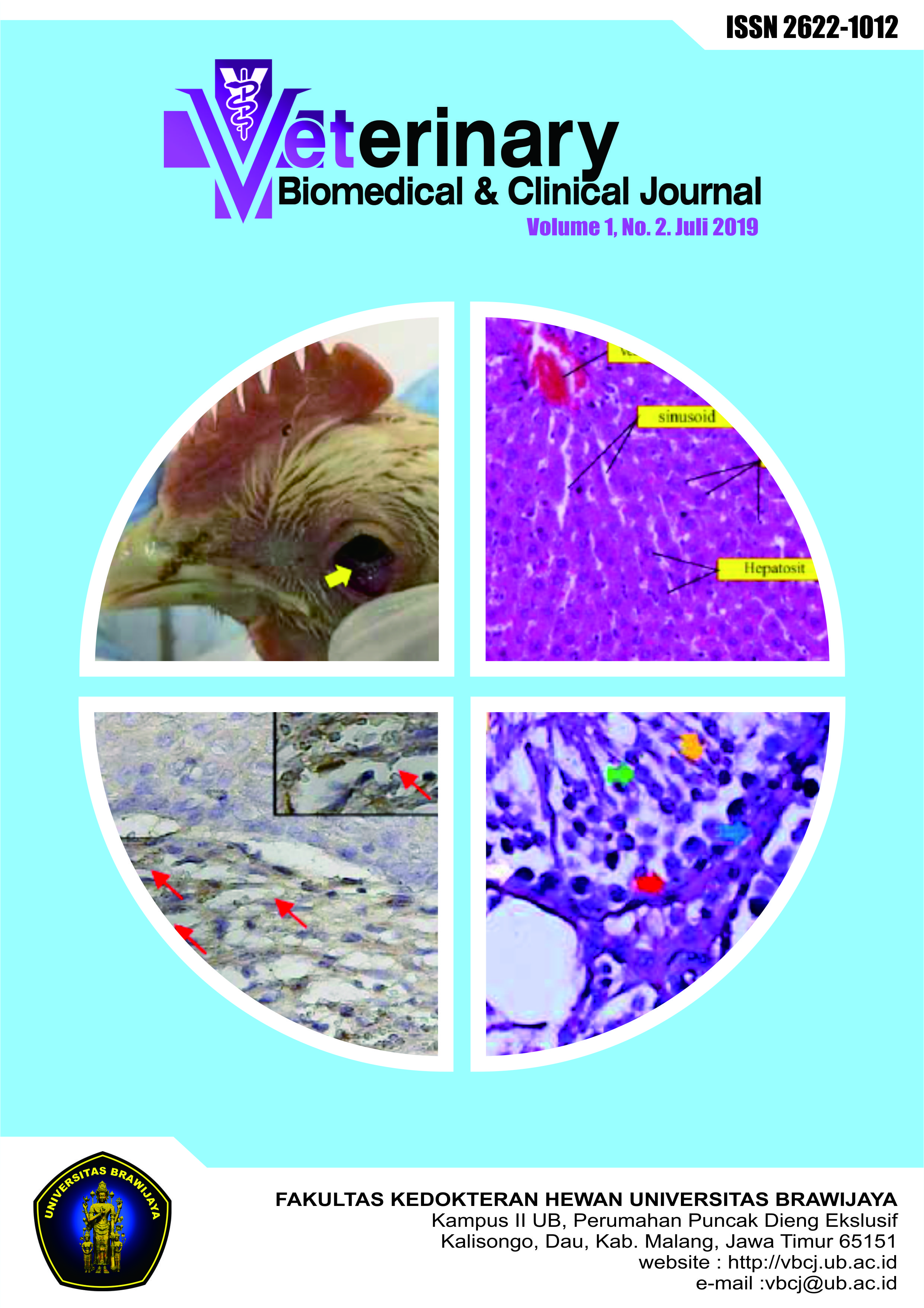 Downloads